What's the Characteristics of Color Core HPL Compact Board?
Views: 25 Author: Site Editor Publish Time: 2021-05-13 Origin: Site Inquire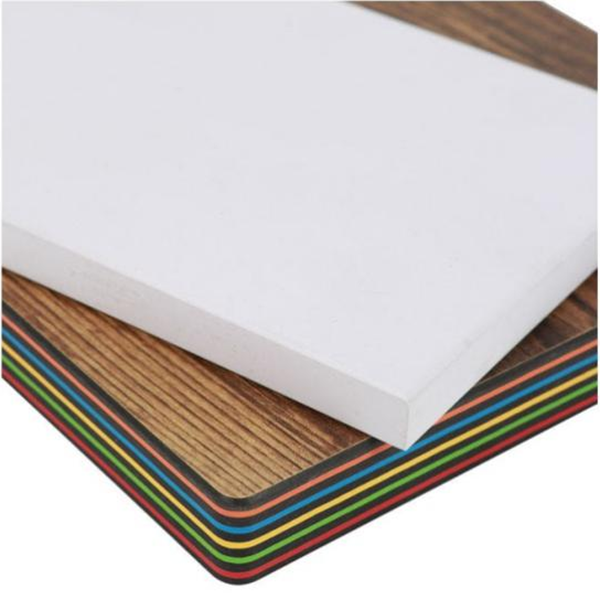 Characteristics of Zhongtian Polybett Color Core HPL Compact Board
Different from the black or brown core layer of ordinary compact board, the color core compact laminate adopts a linear combination of one or more colors as the middle core layer. This innovation realizes the possibility of arranging and combining various colors on the edge of the plate, and greatly improves the decorative effect of the whole plate.
Product characteristics:
1.Color matching core layer
2. Impact resistance
3.scratch and abrasion resistance
4.Resistance to moisture and steam
5.Hygiene and non-toxicity
6.Strong and durable
7.Easy to clean and maintain
8.highly aesthetic
Product type:
Full color core compact laminate (e.g. white core and white board) can avoid the trouble of hiding dark edges and requiring further processing. Now you can easily get the best result of the almost seamless interface between the surface material and the edge.
Multi color core compact double-sided panels are not only used for table panels, but also for main fittings of various kinds of furniture. The choice of thickness between 4 mm and 30mm of the compact laminate provides us with the opportunity to make full use of the intermediate color core layer. With creativity, we can make each plate product unique, thus making our overall furniture unique. The only limitation of this is that we need to keep the balance of the overall contour of our compact laminate.
Scope of application:
1.Furniture frames for shops, bathrooms, offices, laboratories and hospitals
2.countertops in kitchens, offices, laboratories, conference rooms and restaurants
3.Outstanding and independent architectural structure: indoor installation, wall hanging, stair railing, bathroom cubicle, swimming pool kitchen cabinet
Color description:
The surface energy of the color core compact laminate shall be applied to any design of all colors or digital printing of common compact board.
The full color core compact laminate and core layer can choose same color.
The middle layer of the double-sided color core compact board is formed by laminating colored paper of different colors, and the two decorative surfaces can be selected from most colors or styles.