What Is The A Grade Fire-proof Board Of Zhongtian?
Views: 3 Author: Site Editor Publish Time: 2021-11-26 Origin: Site Inquire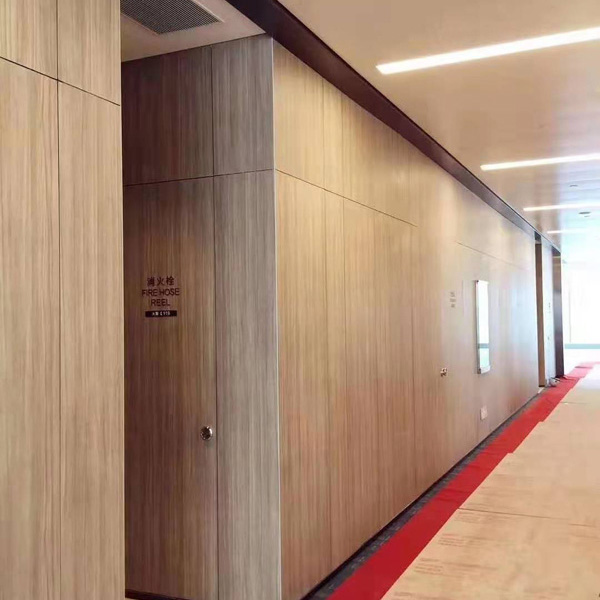 Zhongtian Gaoke has committed to the development and production of environmentally sustainable decorative materials. A grade fire-proof board is one of our new products. It is made of decorative melamine paper and A grade inorganic core material in high temperature and high pressure. The board is an environment friendly material which is non-combustible, low releasing of formaldehyde, easy to clean, and resistant to abrasion. The board is not only applicable to the overall furniture, interior and door decoration, but also suitable for the buildings and public space with higher request of fire prevention and environmental protection.
From superior quality to wide application, Zhongtian A grade fire-proof boards convey the ingenuity of high quality environment friendly products and contribute to the modern space of safety, convenience and environmental protection.
COMPONENTS:
1. Melamine decorative paper impregnated protective layer
2. A grade inorganic core paper
3. Phenolic resin impregnated craft paper
CHARACTERISTICS:
Safe and secure---A grade fire-proof , resistant to flame
Water proof and moisture proof--- inhibit mold growth in a humid environment
Healthy and environment friendly--- low releasing of formaldehyde, complied with national standard
Anti-mold and anti-bacteria---Inhibit the growth of mold and bacteria,keep clean for long time
Durable ---Wear resistant, leaves no scratch, stains or finger marks, easy to clean
Stable and reliable --- Stable physical performance in any environment, the first choice for users.
Artistry --- Various patterns and colors to meet requests of different interior designs and architecture styles.
Superior texture --- Various surface treatments with perfect performance of technology.
Available sizes:
4'*8'、4'*9、4'*10'
(1200*2400mm, 1200*2800mm, 1200*3000mm)