Toilet partition board —— Compact Laminate
Views: 22 Author: Site Editor Publish Time: 2021-09-10 Origin: Site Inquire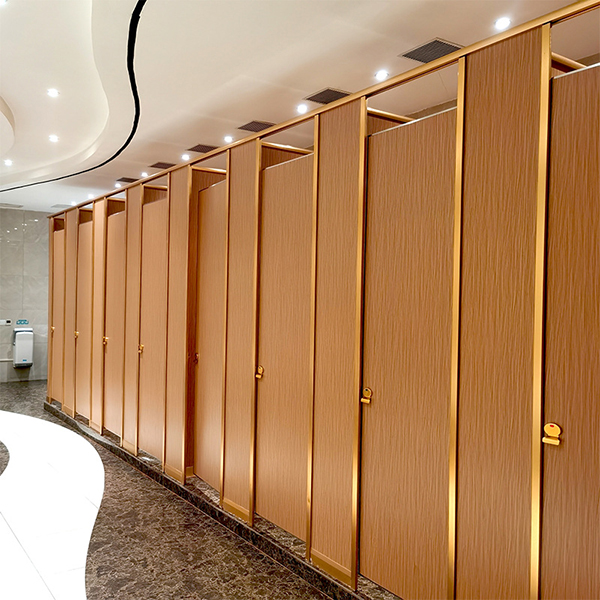 Compact Laminate Board is a new artificial panel in recent years. Its production process is made of surface decorative color paper and multilayer kraft paper soaked in glue, and then in a high temperature and high pressure environment.In addition to being used indoors as hanging wall board, the special board is also widely used in toilet partition in public places such as shopping malls.
1, Compact Laminate Board with high density, high quality, strong hardness, with high impact resistance.The
2, It is easy to clean and maintain.As a public place such as mall toilet, maintaining environmental environment is a very important aspect.And the Compact Laminate Board is not easy to absorb dust, and even with stubborn stains, also can easily erase.The
3, It is moisture-resistant and water-resistant.Different from the traditional board, the board has the characteristics of non-water absorption.In this kind of wet closed environment of toilet, moisture resistant waterproof is also the quality that decorate sheet needs to have.The excellent performance that Compact Laminate Board oneself has, it is very applicable to the partition of toilet really, therefore in decorate market ability more and more popular.