HPL panel for wall cladding system
Views: 17 Author: Site Editor Publish Time: 2022-04-29 Origin: Site Inquire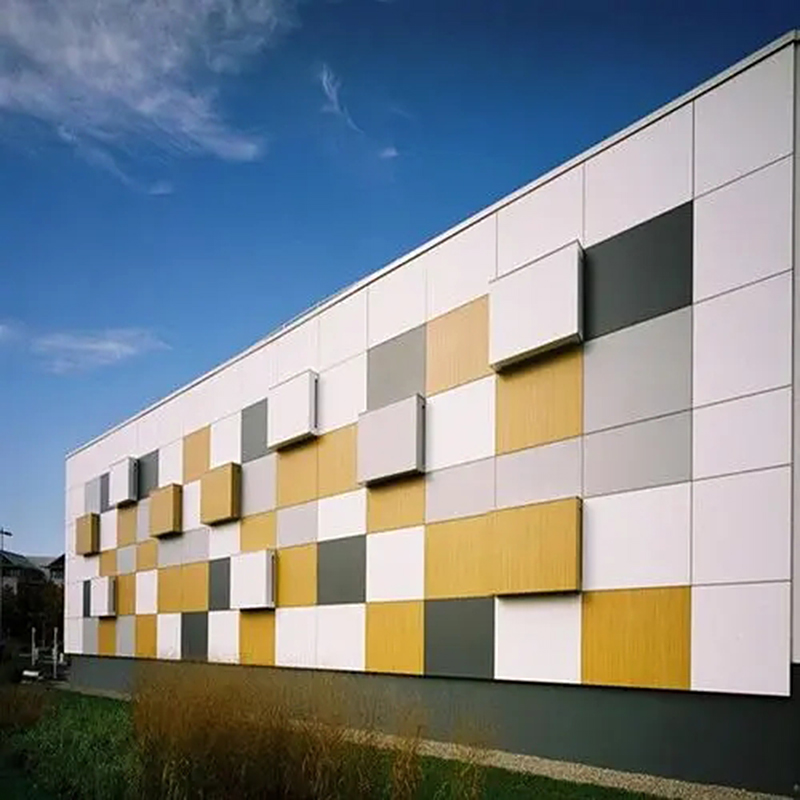 HPL panel is a high-pressure laminated board, generally composed of three parts: wear-resistant layer, decorative colored paper, and multi-layer kraft paper. The decorative colored paper is impregnated with melamine resin, and the kraft paper is impregnated with phenolic resin. Made by uniform pressure for one hour at 150°C and 1430 pounds per square inch of pressure. If you know the HPL panel, you should be able to see that the material and process of the compact laminate board are basically the same as the HPL panel, but the thickness of the HPL panel is mainly below 1.6mm, and the thickness of the compactlaminate board can be made from 1.6mm to 25mm.
Common specifications and thicknesses of exterior panels:
1. Standard size of exterior wall hanging board:
1220x1830mm 1220x2440mm 1220×3050mm 1220x3660mm
1310x2800mm 1525×1830mm 1525×3050mm 1525x3660mm
1830×1830mm 1830x2440mm 1830x3050mm 1830x3660mm
2. Thickness: 2mm to 25mm, also can be customized according to your requirements.
Common colors of exterior panels:
1. Plain series
2. Wood grain series
3. Stone pattern series
4.leather texture series