Compact lamiante board for toilet partition
Views: 3 Author: Site Editor Publish Time: 2021-09-18 Origin: Site Inquire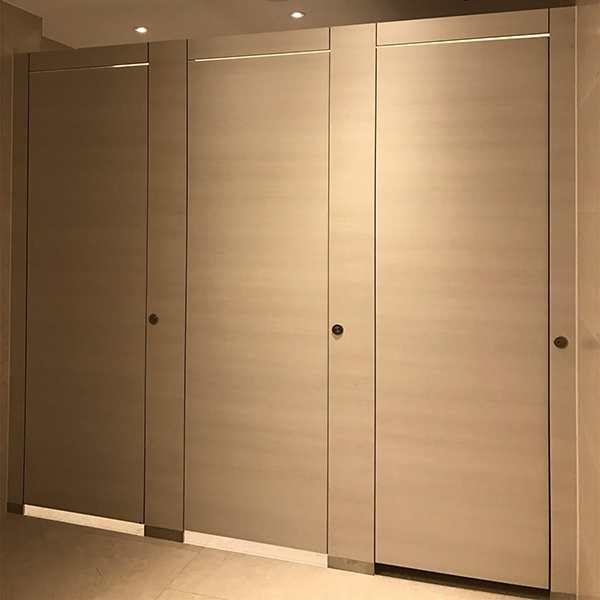 Compact laminate board toilet partition: phenolic resin soaked kraft paper high temperature and high pressure formed of the plate, and then processed into a toilet partition.Is one of the commonly used partition products on the market.Moderate price, waterproof and moisture-proof, B1 fire performance, easy clean impact resistance and other excellent characteristics.
Compact laminate board toilet partition: choose times special plate as panel, aluminum alloy honeycomb for sandwich, high quality high temperature curing agent imported PUR hot melt adhesive environmental adhesion, and then choose anodized aluminum profile frame composite products.The processing is relatively complex, and the cost of production is also higher relative to the compact lamiante board bathroom partition.
PVC composite board toilet partition: toilet partition with PVC polymer core composite.PVC board has the advantages of light texture, green, recyclable and not easy deformation.At the same time, waterproof, moisture-proof, fire prevention, easy installation and other characteristics.